Okinawa Zedoary for Stomach and Intestinal Health
100% Natural Herbal Supplement for Digestive Health
Benefits:
Strengthen and enhance the functions of digestive organs

Help healthy stomach against Helicobacter pylori bacteria

Good for acid reflux and excessive stomach acid

Great for gastric ulcers, stomach pain, and indigestion

Excellence for gastrointestinal issues

From Okinawa Miyako Island, Japan which is the Top Cleanest Environmental Regions in the world
Umeken Okinawa Zedoary is designed to dissolve quickly in the body for fast absorption and is especially beneficial for gastrointestinal symptoms such as abdominal distention, burping, diarrhea, stomach pain, abdominal colic, and even bad breath. Umeken Zedoary made with 3 main ingredients: Zedoary, Fermented cabbage, and bitter melon.
Zedoary
Zedoary or purple turmeric is a type of turmeric plant measuring anywhere from 4 to 5 feet in length which is used as a medicinal herb. It is known to be effective for stomach trouble. The stem of the zedoary contains many nutrients that enhance the functions of stomach and intestines. It is also known to remove any remnant food particles that accumulate in the large and small intestines and helps to improve blood circulation.
Since the nutrients from zedoary help build dense layer of mucus in the intestine and stomach to protect them from Helicobacter Pylori bacteria.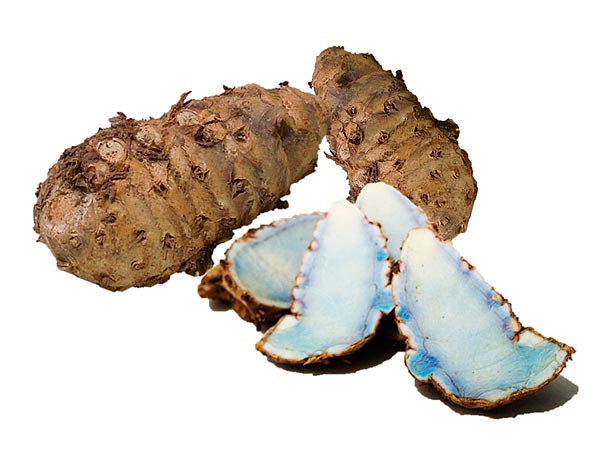 Fermented Cabbage
Cabbage is rich in vitamins, dietary fibers, and nutrients such as calcium and MMSC (Methyl Methionine Sulfonium Chloride) which is also called vitamin U. According Dr. Garnett Cheney of Stanford Medical School, MMSC facilitates prostaglandin hormones, which is mainly produced from the mucous membranes of the stomach. Since MMSC is water-soluble, it is found to be very effective in protecting the stomach from its acid and other irritations such as indigestion, gastritis, ulcers, and other stomach ailments. Fermented cabbage extract acts as an antitoxin of the stomach.
Bitter Melon
Bitter melon is a plant. The fruit and seeds are used to make medicine in many Asian countries for centuries. Conjugated Linoleic acid (CLA) from the bitter melon helps with digestion and breakdown of fat. The bitterness of bitter melon comes from momordicin which helps protect the gastrointestinal mucosa and is known to enhance appetite.
Who needs Umeken Okinawa Zedoary?
Umeken Okinawa Zedoary is recommended for those who:

Stomach disorders

Suffer stomach ulcers due to excessive stomach acid

Suffer from food poisoning frequently

Have concern for damage of the stomach membrane by H.P. Bacteria

Stomach pain after meals or stress

Have heartburn or indigestion

Feel bloating, discomfort in the stomach
Quantity
60 Packets (60g)
8 Tablets / Packet
Ingredients
Zedoary Rhizome powder, Bitter Melon fruit Powder, Fermented Cabbage Extract, Cinnamon Bark extract, Licorice Root Extract, Mallotus japonicus bark extract, Fennel fruit extract, Clove Flower Buds extract, and Ginger Rhizome extract
Other ingredients: Organic Acacia Fiber and Silicon Dioxide
Usage:
As a dietary supplement, take one packet twice a day
Manufacturer
Umeken Co. Ltd.
Osaka, Japan
Disclaimer:
These statements have not been evaluated by the Food and Drug Administration. This product is not intended to diagnose, treat, cure or prevent any disease.