Benefits
Umeken Pomegranate Zakuro Balls With CoQ10

Excellent for women health and skin*

Antioxidant*

Pomegranate is a rich source of estrogen

Contains lipoic acid and CoQ10 for good health*

Contains abundant vitamins, minerals, citric acid, and tannin*

Recommended for women experiencing menopausal symptoms*

100% Made in Japan
Product Detail
Pomegranate is known as a fruit for women because it contains a high level of plant estrogen and is good for the skin as well. Umeken Pomegranate Zakuro Balls also contain lipoic acid and coenzyme Q10, further contributing to its recent sensational popularity in Asia. This amazing fruit both supports women health and their skin. In fact, those taking Umeken's Pomegranate Zakuro Balls can feel the changing beauty of their body.
Umeken Zakuro Pomegranate Balls is a unique dietary supplement made with concentrated pomegranate juice and extract, and other female-friendly ingredients such as refined soybean isoflavone, garcinia fruit extract, coenzyme Q10 and alpha-lipoic acid. Nutrients such as CoQ10 and alpha-lipoic acid are desired to be supplemented with normal diet since they gradually reduce with age.
Why are pomegranates good for women?
Two of the most beautiful women in history, Chinese imperial consort Yang Yuhuan and the Egyptian queen Cleopatra, are both noted to have enjoyed eating pomegranate everyday. Because of its natural estrogen content, pomegranate has been known as the fruit for women. As a plant-based estrogen it is a natural, safe supplement for women. Pomegranates have rich amounts of natural vitamins, minerals, citric acids, and tannins, and thus are an essential fruit for a woman's diet.*

What other ingredients make Zakuro Balls special?
We've added lipoic acid and co-enzyme Q10 to the Zakuro Balls to provide powerful anti-aging and antioxidant effects. Umeken's Zakuro Balls is a must have for all women looking for beautiful skin and good health. Middle-aged women can experience a decline of estrogen secretion, but now they can unlock the secret to beautiful skin and beautiful health - Umeken's Zakuro Balls.
Who should take Zakuro Balls?
Women entering menopause, those who have skin troubles, constant fatigue, mood changes, and those experiencing menopausal symptoms, such as hot flashes, irregular menstruation, decrease in sexual appetite, and insomnia.*
Direction
180g (325 balls) Approx. two month supply
Take 6 balls anytime during the day
Supplement Fact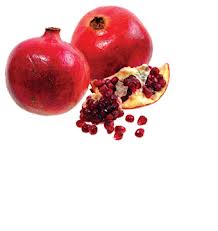 Reference
* Umeken USA information booklet, "Nature is a Healer", p.33